Overwatch Hero 27 New Weapon Teaser
Blizzard posted another teaser for Overwatch's Hero 27 on Twitter today containing a picture of a weapon called Slaga v3.0 along with a quote, "I'll knock some sense into you!"
Shortly after, Play Overwatch made a video with speculation and some Swedish translations regarding the image.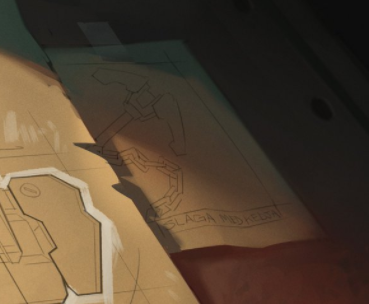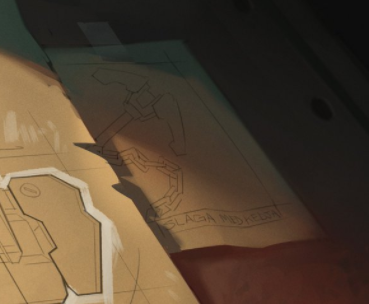 The name of the weapon roughly translates to the word "flail," and the small image on the top right says something along the lines of "flail with chain."
The tablet on the bottom right seems to be a list of parts needed for the weapon. The parts include a titanium rod, screws, bolts, nuts, and something similar to "micro-burner" according to Google Translate.
The weapon itself appears to be a melee weapon with a chain that's possibly rocket-powered much like Reinhardt's hammer.
This points to Brigitte Lindholm being Hero 27 once again, due to her previously established relationship with Reinhardt in Honor and Glory, and the fact that everything is in Swedish.
If the weapon is a melee weapon, fans think that Hero 27 will indeed be a tank Hero.